The Hog Roast Cheltenham team has been providing catering for all kinds of parties and events for over 10 years. We know how to ensure that the food we offer your guests is always perfectly cooked and presented. Wherever possible we buy from local producers, so that when you use us for your event other local businesses and the environment also benefit.
We specialise in hog and spit roasting and offer this fantastic culinary method in a number of ways. We are able to provide a laid back, buffer style menu for you and your guests to choose their food themselves and come back for seconds and even thirds! Alternatively, we can provide a more formal affair, even proving waiter service to your guests.
Anyone that is organising a celebration, party or event will know that getting everything right takes a lot of work and good organisational skills. One of the biggest worries in the whole process is the catering and making sure that there is enough food available for everyone takes a lot of organising. Hiring Hog Roast Cheltenham to take care of the food for your guests will take much of this pressure off you. Our professional team will ensure that all of your guests have a good time and have plenty of hearty, good quality food to eat.
We Provide Catering and Hog Roasts for any Occasion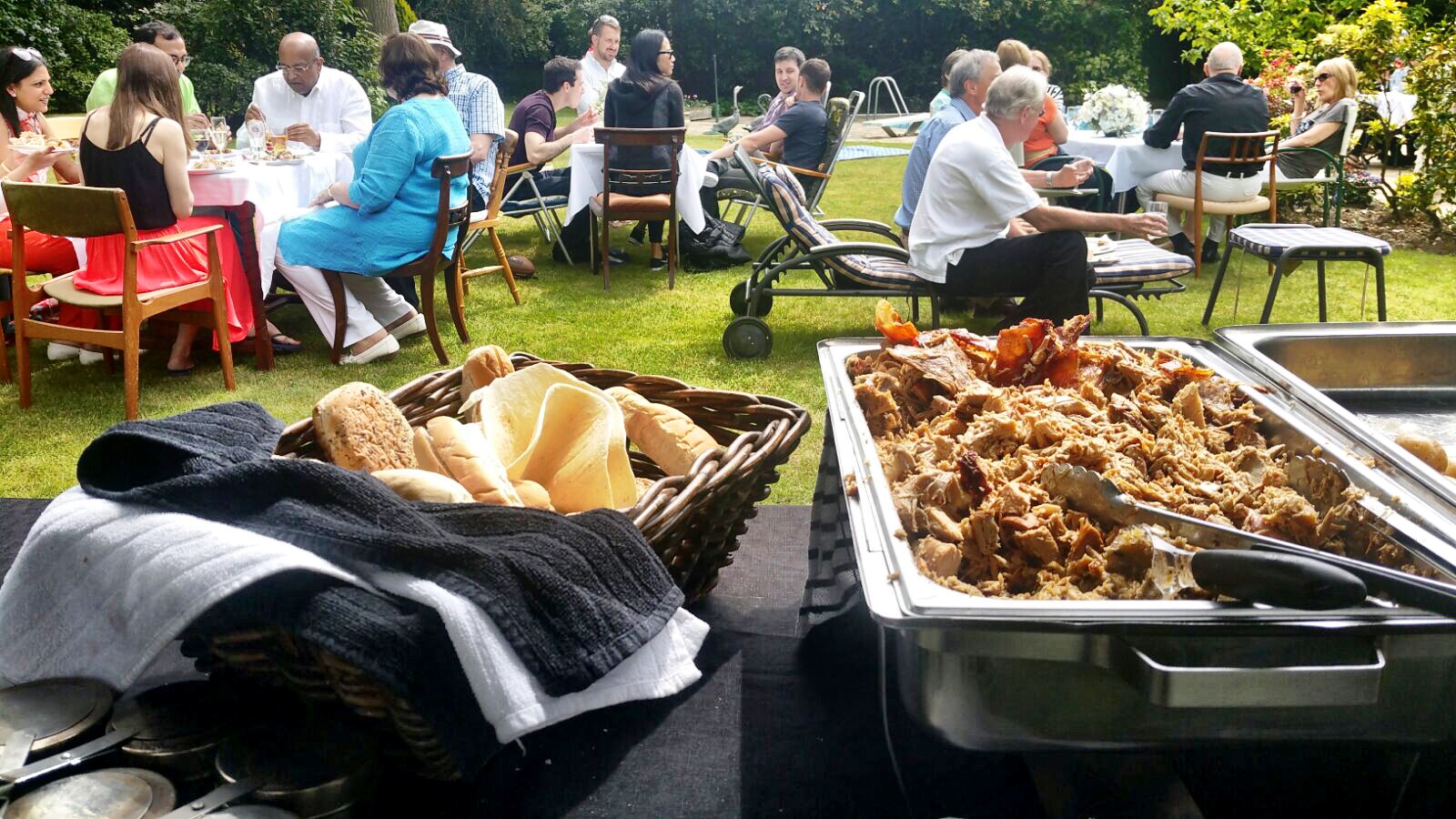 Every time we are asked to cater for an event in Cheltenham we feel truly honoured to be able to work in such a marvellous place. We have seen summer days a plenty, catering everywhere from historic country halls to people's own gardens, the sun shining down and our delicious food cooking slowly away. We have also experienced cold, frosty afternoons, proving hot, tasty food for those cold from outdoor sporting events and fundraisers. Whatever the weather, whatever the occasion, Hog Roast Cheltenham are proud to provide yummy food for you and your guests to remember forever.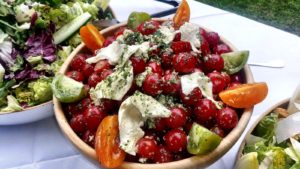 One thing for certain is our standards, quality and professionalism are always consistent throughout. We love that we have the knowledge and experience to be able to cater for a wide range of events here in Cheltenham including weddings, private parties, christenings and corporate events of all scales and sizes. So no matter you occasion, let Hog Roast Cheltenham provide your guests with an incredible meal to remember!
A hog roast is the perfect way to feed a small party of family members or a large wedding party made up of hundreds of guests. We can cook several hogs on site if that is what you need and provide as many different buffet dishes as you want. A hog roast always impresses partygoers and the fact that the roast can be supplemented with a range of canapés and finger foods means that there is always something for everyone, regardless of the kind of food they enjoy.
The Hog Roast Cheltenham team will set up the roasting machine and ensure that the hog is cooked to perfection by the time you want to eat. The rest of the food will be laid out and presented to your guests in a way that is sure to impress them and get their taste buds going.
Welcome To Cheltenham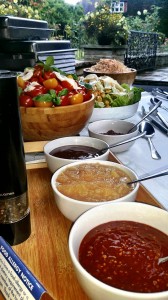 The glorious town of Cheltenham in Gloucestershire was recently declared by none other than the New York Times as a town with cultural renaissance and many 'happening spots'. This couldn't be truer for the town of Cheltenham is one where something is always happening! It is much loved for its vast range of stylish eateries, bars and shopping centres.
What's more is that Cheltenham is also incredibly beautiful. It's picturesque, tree lined streets are an attraction in their own right once autumn arrives and visitors are constantly amazed at the amount of heritage and historic monuments and buildings this town holds including Snowshill Manor and Sudelely Castle. But if there is one thing that Cheltenham is really famous for it has got to be the festivals and events that it hosts each and every year including Cheltenham Festival, ladies day and several agricultural shows.
Hire A Hog Roast Machine in Cheltenham
We offer a range of menus that are designed to make it easy for you to put together and order a feast that all of your guests will enjoy. Browse our menus and call us to discuss your requirements.